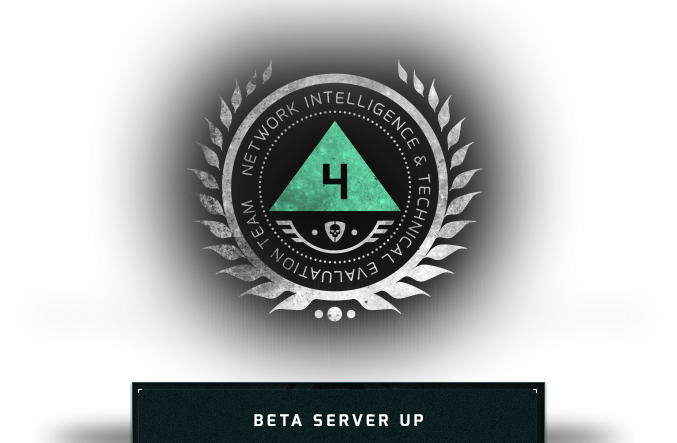 Alice & Smith, as Writer for beta missions
"NITE Team 4 is a hacking simulation and strategy game with RPG elements that is integrated in The Black Watchmen Alternate Reality Game universe.
"You play a recruit in a sophisticated hacking team, called Network Intelligence & Technical Evaluation (NITE) Team 4, that reports to a large intelligence agency. Your job will be to use the STINGER hacking terminal to infiltrate hardened computer networks and carry out missions that feature real espionage tradecraft terminology taken from leaked NSA documents."
Alice & Smith in partnership with Hello Games, as Narrative Designer.
An alternate reality game (ARG) leading to the release of Update 1.3: Atlas Rises for No Man's Sky.
Secret City Adventures, as Producer for the 2017 remaster.
"The year is 1941. You and your team have been recruited to an undercover Anti-Submarine Detection Research Centre in the tower of Casa Loma. Find the coordinates of the enemy's U-boats and communicate their location to our allies. You have 60 minutes. Will you escape?"
DEFENDERS OF THE TRIFORCE
Secret City Adventures in partnership with SCRAP and Nintendo, as Producer for the 2017 Canadian tour.
Defeat Ganondorf and rescue Princess Zelda in this live-action puzzle game. Defenders of the Triforce toured for a limited time in North America and Europe.
Toronto Game Jam, as Writer and Narrative Designer.
A short game about anxiety and pizza, created for Toronto Game Jam: "What Twelves Below."
Tayler Corporation, as Editor.
The tabletop RPG adaptation of the popular webcomic Schlock Mercenary, adapted by Alan Bahr and Howard Tayler.
Gallant Knight Games, as Copy Editor
Cold Shadows is "an espionage roleplaying game of secrets and betrayal … set in a taut world of espionage, betrayal, and drama inspired by the great spy stories of authors such as John le Carre and Robert Ludlum. Deliberately engineered to emulate quiet, dramatic stories, where conflict is handled with words rather than violence, Cold Shadows focuses on the consequences of espionage action."
Gallant Knight Games, as Copy Editor
"Magnum Vice: Fury Force is a minimalist, action packed, over the top take on the tropes of 70s and 80s action films and television!
"It uses a heavily modified version of the TinyD6 ruleset! Like all Gallant Pocket Games, Magnum Vice: Fury Force assumes a basic level of knowledge about roleplaying games and their tropes, trends, and standard modes of play."
Gallant Knight Games, as Copy Editor
"A minimalist take on pirate RPGs, Pieces of Eight is an experiment in binary difficulty resolution using only d8s from the mind of game designer Alan Bahr!
"Like all Gallant Pocket Games, Pieces of Eight assumes the reader is familiar with the basics of roleplaying games and the medium. There is no learn to play section, or extensive guides for creating stories or enemies."